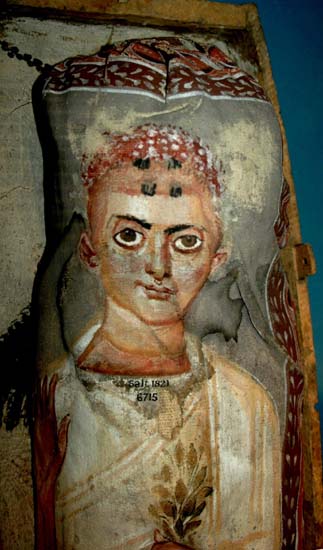 Mummy of a child in painted linen shroud and wooden coffin. Roman period about AD 230-250.
The wooden coffin is decorated with painted images of a snake and a garland. The mummy is wrapped in a shroud on which is depicted the boy wearing a tunic, mantle and slippers, and holding a sprig of myrtle. A wreath of rosebuds is worn on his head. CAT scan of the mummy suggests his age at death was between eight and ten years old.
This was 'claimed' by Henry Salt (1780-1827) in 1821. Salt was the British Consul-General to Egypt who employed, with others, Giovanni Belzoni.
British Museum.